Outstanding Arlington Shutter Company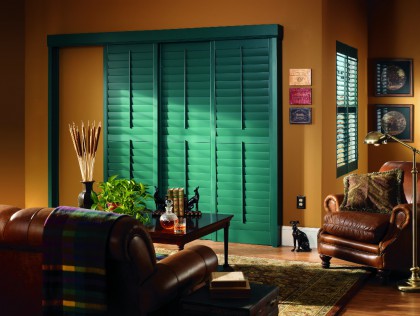 When the time comes that you know you need an expert to work with for your Arlington, VA Shutter Company services, you will be glad to know that you have already found the solution that you need. By teaming up with our Washington DC Shutter Company, Shade & Shutter Sales LLC, you will be sure to get the results that you want, need and deserve. Don Glass, our founder and CEO, brings with him well over three plus decades of hands on, industry related expertise. You can feel confident that we will provide you with the best selection in brand name products to choose from.
Our dedication to our customers is what drives us, and this focus enables us to be able to truly make the most of the experience. The last thing you want to do is settle for inferior products or looks that you don't like. So make it a point to team up with our pros, the ones who want to truly help you understand your choices and assist you in making the best choices possible. Call today in order to get started.
Shutter Company in Arlington, VA
We have enormous pride in the work that we do in this field and this includes being able to provide each and every customer with the best in craftsmanship, customer service and even more than reasonable pricing. We believe that going above and beyond should be the norm and not the occasional exception. So let us show you in person how dedicated we are to this focus.
One of our main areas of expertise happens to be quality shutters. Some of the styles of shutters that people love for their homes are:
Plantation
California
Cafe Style
Cut-Out Shutters
and that's just to name a few
Part of trying to make this experience easier and more enjoyable for you is bringing the showroom to you so that you can shop at home for whichever shutters you would like to have. Our mobile showroom enables us to do this and affords you the ability to get a real look at what your home will look like with the window coverings you choose. Let us show you, in person, what a difference it makes to work with a knowledgeable crew that genuinely cares.
Arlington, VA Custom Interior Window Treatments
The best thing you could do today is go ahead and give us a call; give us the opportunity to show you firsthand how we take care of our customers. For the best Arlington Shutter Company, the name you can count on is Shade & Shutter Sales LLC. You are going to love the new look of your home once we get your window treatments in place. So give us a call right now and let's get started.
If you are looking for a Arlington Shutter Company then please call 703-651-0358 or complete our online request form.