INCREDIBLE Woodbridge Shutter Company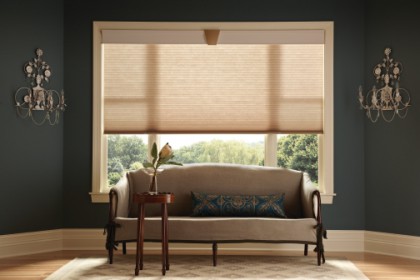 In order to create the look you want for your home, it has to also include picking the right Woodbridge, VA Shutter Company; one that will have your best interest in mind. Too many homeowners take a chance when it comes to the company that they opt to work with and this can lead to nothing but disappointment. At our Woodbridge Shutter Company, you can rest assured that we will provide you with the best that there is – the best in selection, the best in brand names, the best in craftsmanship, the best in customer care and even the best in affordable pricing.
We take great pride in the work that we do, which is always reflected in the results that we get. The expertise behind the company founder and CEO, Don Glass, spans 35 years. Don't take chances when it comes to the work that goes into your home or the options that you have for stylish and functional window coverings. Get in touch with us right now and let us take care of your service needs.
Shutter Company in Woodbridge, VA
Some homeowners know exactly what type of window treatments they want for every single room in their home. Others, not so much. And some homeowners want a uniform look throughout the entire home that will unify a cohesive look, from both inside and outside of the home. Others enjoy making individual selections for each and every room. The good news is that, with our level of expertise, we are able to accommodate each type of client that we work with.
For many homeowners, the only look that will do is shutters, and for perfectly good reasons. The good news is that there are plenty of shutter options to choose from and plenty of reasons this makes a great choice. Shutters also come in a variety of styles that can work on the interior of the exterior of your home.
So whether you are full of creative ideas or need a lot of inspiration, we will be there for you. We enjoy being able to work with a wide variety of clientele and know that we can help you understand the choices you have and can guide you towards making decisions that will work best for you. Don't keep putting off until tomorrow what we could get started for you, right now.
Woodbridge, VA Custom Interior Window Treatments
The best part isn't even that we provide you with a free consultation, it is that we bring the showroom to you. Our mobile showroom enables you the luxury of shopping from home and being able to get a true idea of what your choices will look like in your home. If you are ready to take the first step towards taking care of your window treatment needs for your home, get in touch with our Woodbridge Shutter Company right now. The only name that you need to know is Shade & Shutter Sales LLC.
If you are looking for a Woodbridge Shutter Company then please call 703-651-0358 or complete our online request form.