Excellent Draperies in Washington DC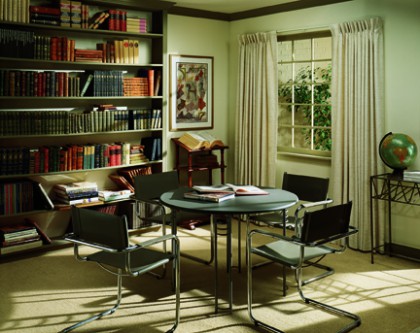 Many homeowners still prefer the look, feel and other benefits of draperies for their Washington D.C. Homes. There are certainly plenty of reasons that opting for curtains is one of the best alternatives out there. There are even more reasons why making the wise decision to team up with  our Washington DC shutter company. We look forward to working with you and showing you how the three plus decades of industry related expertise backing this company will make all of the difference in getting you the results that you want.
If you already know for sure that you would like to incorporate drapes into your window treatments, then you need to get in touch with us. Even if you are only considering it, let us work with you to show you the options that you have and guide you towards making smart choice for your home. Whatever you ultimately decide on, you can rest assured that by partnering with us to make it happen, you will end up loving the final results.
Drapery Experts
If you are already familiar with drapes and have maybe even had them before, then you may be certain that what you want are curtains. Either way, it can't hurt to know or just consider some of the benefits you can expect from this option for window treatments:
They are available in the widest variety of looks possible for any single window covering. From sheer and simple to vibrant and ornate, the sky is the limit. The right drapes can act as background accents or come front and center and become the artistic focal point of the room.
Most options also offer an added layer of insulation. Even sheer curtains cut down on drafts that can be felt near windows and heavier curtains will actually help to cut your monthly utility expenses.
Extra privacy is another advantage of using heavier curtains to take care of your window coverings. This also makes them ideal for pairing up with other window treatments. While something like thin blinds may still allow outsiders to see in your home partially, heavy closed curtains over those blinds help prevent this.
Washington D.C. Draperies
When you know that you are in need of someone to work with for your Washington D.C. draperies, or other window treatments, the only name that you need to know is Shade & Shutter Sales LLC. We are proud to be the number one choice in the area and look forward to working with you. Get in touch with us right now and let us show you what we have to offer during your free consultation.
Recent Articles
4 Advantages To Installing Faux Wood Blinds In Your Home

When you are in the market for new, high quality window treatments for your home, it might be worth your time to consider investing in brand new faux wood blinds. Window blinds are an incredibly popular and versatile window treatment option among homeowners all over the country, and among window blinds, one of the most…

Read More

The Importance Of Working With A Professional Shutter Company

You want your Alexandria home to look its best, you want to finally have the home of your dreams. The problem is that you cannot actually accomplish this without taking care of every last detail. One of the key elements to making this possible is addressing your need for the right window treatments. Whether you…

Read More

If you are looking for draperies in Washington DC then please call 703-651-0358 or complete our online request form.